James E. Newmeyer, CMB ( 02/16/1948- 08/13/2016)
Chairman Emeritus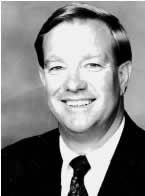 This family owned and operated company was founded by Jim in 2005 after over 30 years of success in the mortgage industry. After running several mortgage companies, including his most successful venture with Embassy Financial Services, Inc. which was eventually sold to billionaire investor Warren Buffet, he and his son Jimmy, founded Newmeyer Mortgage Services, Inc. The company was built on his belief in the American Dream of Home Ownership and three fundamental core values ; Honesty, Integrity, and Professionalism.
Jim always believed in educating each customer and truly taking the time to help them understand their financial picture for the long term. The importance of family was the center of his motivation to guide our customers to choose the financing package that was best for them. He believed that developing personal relationships and good service for our customers was the foundation to creating and operating a company that stood behind its principles and could be relied upon with one of the largest financial decisions of a lifetime.
His son, James R. Newmeyer (Jimmy) continues the dream of a father and son, as president of Newmeyer Mortgage Services, Inc. His sole purpose for the company is continuing and honoring his father's legacy by helping individuals and families achieve the dream of home ownership.
"We seek to better the lives of our borrowers through the loan we make and hope that in some way, Newmeyer Mortgage Services will become a small part of each of their families, as we consider every borrower a part of ours." – James E. Newmeyer